A dynamic user experience can increase conversion, engage the user, reduce churn and ultimately increase revenue, says Adam Nightingale.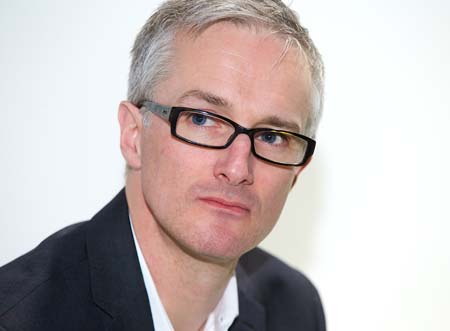 A dynamic user experience can increase conversion, engage the user, reduce churn and ultimately increase revenue, says Adam Nightingale 
TV service providers and consumption devices are getting more powerful and with higher quality, enabling us to do so much more than was previously possible. While delivering a personalised and dynamic experience is naturally a great way to make the most of this opportunity, most content providers limit themselves to algorithmic or editorial content recommendations.
We believe personalisation should go further. We believe it should give consumers an experience which adapts to multiple criteria, to ensure their experience of viewing TV is as personalised as possible.
Dynamic UX (user experience) is a continuously optimised experience based on the user and the context, such as user behaviour, time of day, weather, etc. Leveraging variables such as this is nothing new, and we have seen some really good examples in the gaming world. The OTT market is a different beast; very few players have really embraced the opportunity of real-time changes. Netflix is a good example of an OTT provider doing it fairly well, but even there the UX itself doesn't change.
Having a dynamic UX can increase conversion, engage the user, reduce churn and ultimately increase revenue. It will have a massive impact on how users experience and interact with your service, and will be the advantage your service needs in order to stand out in the increasingly fragmented and competitive OTT market. In a few years, dynamic UX will become the norm and consumer demand for that level of personalisation will increase dramatically.
In its simplest form, dynamic UX is about presenting the user with the best targeted content, like a 'recommended for you' search. At the other end of the scale, it is the possibility of presenting a completely different UX and UI depending on time of day, location, customer type and current events. This is analogous with what we see on the Amazon home page.
This really sounds fairly obvious of course. If there is the possibility to be dynamic and have a personalised service, then of course that will always be preferable. Ahead of IBC, we conducted some research into different user behaviours. The results were interesting, though probably not that surprising.
We defined three different user groups, all looking for a very different experience from the UX. For example, the digital newcomer, who is around 50 years old, will want the OTT UX to be very simple and similar to the linear TV experience. The young child will have a limit on time using a tablet, but will want to have a huge selection of videos to choose from. The young adult wants to be able to access content with limited concentration and is often multitasking while watching. These are just three very general examples, but it shows how even when we are talking about the user interface, one size does not fit all.
Changing that interface according to the profile of your users can enable you to create a much more compelling service for a wide section of the population.
If you change it dynamically, you can also try different combinations and see which prove most popular with each audience by measuring the interaction.
There are other use cases for dynamic UX, however, which aren't necessarily about personalising it for the user, but about changing it depending on what is happening on a bigger scale. For example, you may want to change the UX depending on recent news and events, such as changing the UX on the film section of a VOD app depending on the Oscars, or in the same way, in the TV section, pushing your expensive content to the top with a new landing page during the Emmys. This means not only creating a new carousel with Oscar movies or Emmy winners, but also adding new micro-sites with new editorial content or changing the layout of your app in order to engage the viewer.
A dynamic UX can also be used to support ordinary linear planning. This allows you to make UX updates based on season finales or sporting events, or to create specific pushes of licensed content nearing its end date without the need to plan ahead, and also be able to react fast, to change UX/UI if games have been delayed or postponed.
Hopefully your analytics department is constantly analysing viewer habits, looking at what assets are trending, which are falling in rating and what ads (if applicable) are your highest grossing (if not… we should have another type of discussion right now). The ability to repackage that trending content, to put it front and centre in order to both drive traffic and to enhance user experience, is something that you should be able to do instantly.
A dynamic UX also makes it easy for providers streaming content across the globe to regionalise the experience for each country.
In the early days of OTT applications, a change in UX had to be deployed in a new app release, with all the complexity, time and cost of that new release.
Applications tended to look the same for a long time, and fixes to user experience – for example a sign-up form with sub-par performance, sometimes even ordinary typos – needed weeks of development and testing before being rolled out.
A quick jump to today. Now, with modern application management software, updates can be pushed out to applications with almost no effort. Experienced and talented OTT application teams also pack a lot of different UI and logic into each application with new releases, so the user can experience dynamic changes during application usage.
True dynamic UX, which is still not common, offers the possibility for an OTT service provider to continuously change UX and UI on the fly, in a way that was not predicted at the time of last release. Applications can be updated in real time across platforms and controlled per application, platform, country or time of day, without redeploying your applications. Imagine a data-driven UX which takes the results of A-B (or even A-B-C and so on) to automatically revise the UX based on changes which yield even minor upticks in consumption, transaction, ad views and so on.
As mentioned above, the OTT market has for a long time favoured algorithmic personalisation over editorial content. Editorial content has been pushed back, often due to the cost of editorial staff, but also due to the cumbersome effort needed to update apps. Why have editorial staff if the update cycles are weeks long? Another hurdle has been the need for double, triple or quadruple work of the editorial staff in order to update different CMS for web, phone apps or smart TVs.
But with the advent of combined CMS and app management systems, the possibility for editorial staff to quickly and efficiently publish content to all touch points at the same time, to choose which customer segment – and when – to publish for, editorial content is making a comeback. Both Netflix and Spotify are increasing their editorial and curated material in order to reach a high-quality user experience.
Creating a compelling personalised service that suits customer demand, recent events and your content goals is easily achievable, but requires dynamic UX to be an integral part of your video service strategy.
Adam Nightingale is VP EMEA, Accedo.