The key to the success of any OTT service is the quality of delivery, says Antonin Král of nangu.tv There's no doubt that smart phones and tablets have provided a major technological breakthrough in how we operate. Look around and you're likely to see someone using their device to search for content, watch it or […]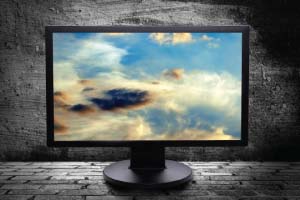 The key to the success of any OTT service is the quality of delivery, says Antonin Král of nangu.tv
There's no doubt that smart phones and tablets have provided a major technological breakthrough in how we operate. Look around and you're likely to see someone using their device to search for content, watch it or interact either directly or via social media applications.
A plethora of content consumption reports and studies support the huge rise in multi-screen viewing habits in countries across the world. In May 2012, Nielsen's Global Survey of Multi-Screen Media Usage reported that more than 28,000 internet respondents in 56 countries indicated that watching video content on computers has become just as popular as watching video content on television among online consumers.
Over 80% reported watching video content at home on a computer (84%) or on TV (83%) at least once a month. By contrast, in 2010, more online consumers reported watching video content on TV (90%) than on a computer (86%) in a month-long period. In the nine months since the report was published, these figures are likely to have swung further with the trend for tablet and mobile applications growing rapidly.
In Europe, the Orange Exposure 2012/2013 annual independent study by TNS published in November 2012, examined mobile media habits across UK, France and Spain for the advertising industry. It showed mobile as the primary screen of choice for 11–18 year olds with a very high penetration of smartphones and highlighted the power of social networking and social TV in this demographic. The study also showed that adults are using screens more interchangeably than ever before with less preference for one over another. The trend doesn't just apply to adults and teenagers. Many younger children woke up to find a tablet amongst their presents this Christmas. These figures are being mirrored in countries across the world and as such, operators need to be able to provide a combined service offering that's simple to navigate with high quality services.
There are three parties involved in the delivery of content to consumers: network owners/operators, service providers and third-party content aggregators (Hulu/Netflix etc). The development of Over-the-Top delivery (OTT) means that service provision can be separated from network ownership/operation allowing a much faster rate of service deployment and growth helping to satisfy the demands of the modern consumer. Audiences don't just want the freedom to view content anytime, anywhere; they now expect it – they are truly network-agnostic.
For ISPs, along with cable, mobile and hospitality TV service providers to survive in this highly competitive market they need a complementary mechanism to deliver value-added features including: non-linear TV, VoD, triple- screen, hybrid boxes and mobile applications and that mechanism is OTT.
OTT delivery — where the service provided is separated from the network — allows consumers to access the same content on their mobile, tablet and TV provided that they have a good enough internet connection and a service provider that understands the pitfalls and the quality that's expected. Not all OTT delivery is created equally as many of us know: video drop-out and buffering are common problems. Sometimes a complete loss of service is the result.
The key to the success of OTT is the quality of delivery and this is where the wheat is separated from the chaff. Adaptive streaming technology is the driver in this arena. Adaptive streaming frequently checks the connection type and strength for both linear and non-linear content and adapts accordingly for quality optimisation. Therefore it allows service providers and content aggregators to deliver all their services to all devices (multi-screen delivery) via a single platform reducing resources and operational costs and providing a pay-as-you-grow model.
With the integration of apps on mobile, tablet and smart TVs, watching OTT content across multi-screen devices has never been easier. Users simply purchase the application via the App Store or Google Play and access content on their platform using the pin number provided by their operator. The high level search functionality technology on smart phones and tablet devices provided by the delivery platform allows users to select and view content quickly and easily. The operator can also offer universal recommendations, increasing social TV interaction and advertising revenues.
For the viewer, this means remote viewing capabilities as well as the ability to use their smartphone or tablet as a remote control for the television with significantly increased search capability.
Remote applications enable simple browse capability whilst pop-up push notifications on the second screen alert the user that content is starting and a single click plays it on the TV via the set-top box.
Search optimisation is highly advanced, enabling filtering based on chosen criteria. Users can search, record, bookmark or play content on the TV then freeing up the second device.
Unlimited devices can be connected to the server allowing operators to set their own parameters. High-level security settings mean that subscribers can put in place strict parental control where necessary. Users can check which devices are connected to the platform and are able to disable or switch devices without having to purchase another application or connection.
The multi-screen revolution is being driven by the consumer and is developing quickly. It offers huge potential and a bright future for operators adopting OTT across multiple devices.
By delivering quality television services operators are expanding their market potential and thereby significantly increasing revenue and meeting the ever increasing demands of their customer base.