With a universal confidence monitoring system, broadcasters and other media companies can use just one product from a single interface by a single user to very simply monitor and troubleshoot the full range of signal and format types, says Graham Taylor With the evolution of the broadcast industry, IT- and IP-based technologies have become a part of […]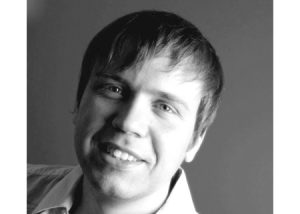 With a universal confidence monitoring system, broadcasters and other media companies can use just one product from a single interface by a single user to very simply monitor and troubleshoot the full range of signal and format types, says Graham Taylor
With the evolution of the broadcast industry, IT- and IP-based technologies have become a part of virtually every modern facility. At the same time, most facilities maintain an SDI infrastructure that continues to play an integral role in supporting the transport of audio and video.
As broadcasters work to deliver more content to a number of outlets, the increasing complexity of the broadcast environment presents a new host of potential points of error, demanding that operators establish an efficient means of managing and monitoring a much greater number of signals in a broader array of A/V formats.
Whether signals are moving between components within the facility or handed off from one facility to another, the broadcaster must be able to keep an eye on all key inputs and outputs, whether they be SDI signals or MPEG streams. Universal digital broadcast confidence monitoring solutions, still relatively new to the marketplace, are designed to address this very challenge. Equipped with a unique combination of processing, monitoring and analysis capabilities that extend across the traditional divide between baseband and stream-based audio and video, such solutions represent an important advance in audio/video monitoring solutions.
With a universal confidence monitoring system, broadcasters and other media companies can use just one product – operated from a single interface by a single user – to very simply monitor and troubleshoot the full range of signal and format types, including SD/HD-SDI signals, ASI transport streams and transport streams over IP. This holistic approach allows highly efficient monitoring of all content, even media produced for consumption via web portals and mobile services. Because this type of monitor is typically equipped with multiple displays, from two large screens to four or more smaller screens, the operator can easily watch video and listen to the audio delivered via all of these inputs.
In addition to enabling basic inspection with the eyes and ears, the monitor can also offer an array of options for delving into technical parameters of a given signal or stream. Multiscreen MPEG-capable monitoring systems provide audio and video displays and speakers, along with analysis and reporting guided by the ETR 290 TS measurement guidelines for DVB systems. Because the integrated screens are designed for confidence monitoring, they often show full-frame-rate video up to 1080p60 in order to ensure outstanding representation of the original content.
Operators using the monitor to analyse video streams can access diagnostic tools and browse the programme allocation table (PAT), programme map table (PMT) and packet identifier (PID) table data for each selected stream. With the option of viewing multiple video images or a mix of images and monitoring tools such as in-picture level metering, markers, signal format or PID table, operators can more easily and quickly resolve any issues with audio or video, as well as with the stream itself. The combination of all these elements within today's monitoring solutions gives broadcasters convenient, cost-effective access to critical quality of service (QoS) and quality of experience (QoE) information at a glance or split across multiple screens.
When drilling down into the MPEG transport stream components, the operator can not only validate all elements created within the broadcast chain, but also ensure the integrity of the content passing through the facility. This is a significant departure from monitoring models of old, when broadcast facilities first began handling MPEG-4/H.264 streams, using PC-based servers to analyse all of their stream-based inputs.
Traditionally, when engineers wanted to confirm that an ASI signal was present and correct at a given demarcation point, they needed to route an IRD feed into a video monitor, audio monitor and MPEG analyser. Now, powerful chipsets make it feasible to integrate very high levels of video and audio processing into universal confidence monitoring systems, to handle the resource-intensive task of decoding MPEG input sources and analysing the transport stream wrapper for errors that might impair decoding, cause artifacts in the decoded picture or prevent decoding entirely. The collapse of MPEG-4/H.264 stream monitoring into the same device used to monitor baseband signals – and thus into the mainstream workflow – is a valuable way for broadcasters to reduce the overall cost and complexity of operations.
The most common and fundamental use of the universal confidence monitor is to monitor a single-channel encoder used in contribution and distribution signal flows. The baseband input of the monitor allows it to accept signals from SD-SDI up to 3G HD-SDI 1080p60 with full 4:2:2 support, and the monitor's built-in decoder allows it to support broadcast standards including DVB, ATSC and ISDB, with video encoded as MPEG-2 and MPEG-4 4:2:0. Capable of handling and displaying both baseband and compressed signals, the unit allows the operator to examine, using side-by-side screens, both the SDI (playout) signal being fed into the encoder and the compressed output of the encoder.
In slightly more complex signal flows, where uncompressed streams from various sources are fed into an encoder and the resulting MPEG streams fed into a multiplexer to create a multi-programme transport stream, the universal confidence monitor also provides valuable visibility into the integrity of audio, video and data. By placing a multi-screen confidence monitor with four integrated screens upstream of the encoder, the broadcaster can establish simultaneous monitoring of up to four SDI feeds. Placing another unit downstream of the encoder, where it accepts the compressed outputs, the broadcaster can keep an eye on four SPTS outputs as they are routed on to the multiplexer. Finally, a third confidence monitor – possibly a two-screen model – can be deployed for examination of the multiplex programme stream output.
When it is necessary to compare two programme stream multiplexes, such as the broadcaster's main and backup streams, a dual-screen MPEG-capable confidence monitor makes it easy to compare transport streams, dive down into data tables and examine other stream elements, in order to isolate and address any issues that could compromise the broadcast.
MPEG decoders and analysis tools facilitate careful inspection of the transport stream and its components in ever greater levels of detail. Operators can examine the programme number, PMT number and service description. Data from both PMT and PSI tables are typically complemented by alarms based on a subset of the ETR101290 standard, so the operator will know very quickly if tables are late, have not arrived at all, are out of specification, and so on.
The modern confidence monitor unites support for both baseband signals and MPEG transport streams with stream-specific analysis, thereby enabling broadcasters to improve the efficiency and agility with which they can validate the integrity of the service they provide.
Graham Taylor is MPEG Product Manager at Wohler Technologies.