For the first time in decades the World Cup coincided with Ramadan, so there was much speculation as to what the impact might be. Would it be a month of two halves? Here's what emerged Yes, we all know that the ruthless and efficient Germans swept all before them, even showing the Brazilians a thing […]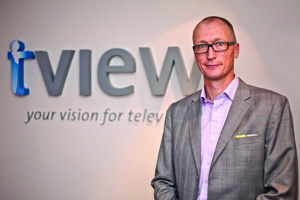 For the first time in decades the World Cup coincided with Ramadan, so there was much speculation as to what the impact might be. Would it be a month of two halves? Here's what emerged
Yes, we all know that the ruthless and efficient Germans swept all before them, even showing the Brazilians a thing or two along the way. But who was lifting the silverware and who was sick as a parrot when it came to television and audiences?
Look away now if you don't want to see the results, but in the end, I think it was the equivalent of grinding out a goalless draw. People watched, but not in huge numbers and it is difficult to see, with any sense of certainty, that Ramadan had much impact on viewing.
Group stages
As with the tournament itself, we have to start with the group stages, and this is probably where there is a clear effect of bringing in extra viewing. The group stages saw games at 8pm, 11pm and 2am most nights – football heaven for fans, and they seem to have risen to the challenge.
Although the 8pm timeslot stayed much the same in terms of total numbers watching TV, the 11pm and 2am slots had clear increases of more than 7% and 13%, respectively. There must have been a lot of sleepy faces in the office each morning. The figures shown are for households, so you need to multiply by about four to get a figure for individuals.
But that was largely in June. What would happen when we got to the serious stage, the quarter- and semi-finals? These critical matches took place during Ramadan. Would there be a predicted knockout or a shocking upset?
In the early stages, with multiple channels and audio, it was technically difficult to reliably pinpoint which viewing was World Cup's and which was not, although we still have to give the caveat that these figures relate only to the main Arabic channels.
This is perhaps where the surprises start to come in. Only beIN Sports can tell us exactly how many subscribed, but the range of the UAE households watching most of the later-stage matches seemed to move between the 40,000 to 60,000 range, so we're looking at around 200,000 people.
It's clear many people went to out-of-home venues like cafés and bars to enjoy the communal atmosphere, but unfortunately, a home-based metre system can't capture that viewing.
We can't be sure, but this may explain the decrease in viewing for the final game, with many people choosing to watch that match elsewhere, even when they could have watched at home.
To watch the World Cup at home you had to, first of all, be a pay-TV subscriber, which rules out a very large part of the population, and then you had to be prepared to pay an additional USD 120, which cuts down the potential audience much further – not everyone is THAT interested in football or prepared to stay up all night to watch it.
We get a slightly different picture when we look at the minute-by-minute viewing with the final match appearing to be an exception to the rule, perhaps because of those other factors like out-of-home viewing.
Although the final had the lowest average over the whole game, it did bring in the highest peak in close to 80,000 homes.
In fact, it had two peaks, one as the second half was getting underway and the other as the match went into extra time, and clearly interest built in expectation of a result or penalties.
In the other three games, the viewing was reasonably consistent, apart from a big drop at half-time in the third-place playoff. This suggests that the final match was under a different influence, but to be honest,  I'm not sure if I have a clear explanation for the difference – sometimes research is like that and leads you to expect the unexpected.
Was this the Twitter Final?
I saw many interesting animations and much PR about the amount of tweeting generated by football. One could be forgiven for thinking it was all about social media.
At the risk of appearing boring and conventional, I often try to remind audiences at conferences and panel discussions that we shouldn't get too carried away by social media. Let's not lose sight of the fact that those millions of people tweeting during the World Cup are tweeting about something they are watching on television. The figure for tweets during the final was around 35m worldwide.
Twitter doesn't say how many people tweeted, just how many tweets there were, so in research terms it is not unduplicated reach. For all we know, it could be 7m people sending five tweets each. But even if it was individuals, compare that to the worldwide TV audience, expected to be 1bn (in 2010 the final audience was 909m).
There were 41m television viewers in Germany alone, with another 12m out of home. And that isn't just taking 10 seconds to send a one-word tweet, that's watching nearly two hours of football.
Global live sporting events are the last thing that will ever disappear from TV, and in that competition, television is Germany to social media's Liechtenstein.
Christopher O'Hearn is GM of Emirates Media Measurement Company, which has rolled out 'tview', the UAE's television ratings and audience measurement system and the first in the Middle East.