While a proliferation of devices enables the delivery of premium content to far more consumers, it also makes content more vulnerable to illegal use. According to security experts, the bigger challenge now is to protect online platforms Sport is the most valuable content that the industry delivers, worth $25bn this year, a $2.5bn increase on […]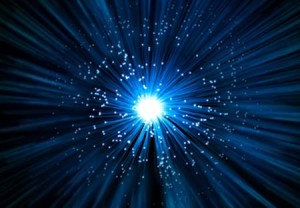 While a proliferation of devices enables the delivery of premium content to far more consumers, it also makes content more vulnerable to illegal use. According to security experts, the bigger challenge now is to protect online platforms
Sport is the most valuable content that the industry delivers, worth $25bn this year, a $2.5bn increase on 2013. Coupled with the proliferation in connected devices and the exponential growth in broadband speeds, by any metric – data per second, tweets per minute, app downloads – the market for multiscreen sports is growing at a phenomenal rate.
Yet because of its profile as the world's premium content, its use – or misuse – is also thrown into sharp relief. Piracy, for example, has become a massive business in its own right, fuelled by the rise in OTT delivery. At least 180 countries have bandwidth speeds that allow them to view HD content, as does Greenland, where piracy has been detected in areas that are not served by broadcast networks.
In North America, the Far East and Western Europe, the number of devices now exceeds the number of set top boxes. For Rory O'Connor, VP, Services, Irdeto, this means we've reached a tipping point where OTT becomes bigger than broadcast.
This became obvious during the 2014 World Cup. On the one hand, Akamai regularly recorded higher than six terabits of data per second across its network when live games were played, beating the previous peak of 3.5tbps recorded during an ice hockey match from Sochi. Yet in Australia alone, Irdeto identified 7,780 hours of illegal streams of World Cup content, representing 22.1 million illegal views – the same as the whole population of that country.
"How do they find pirated content?" asks O'Connor.
"Through social media. We disabled Facebook pages in Australia promoting illegal sites to two million followers, and another 199 streams of FIFA content illegally streamed on YouTube."
However, consumers are confused. Many cannot tell the difference between a website offering legal streams and websites hosting pirated content.
"If they can't determine what is legal, then the biggest issue we face as an industry is offering a credible legal alternative," says O'Connor. The industry must detect the pirates, shut them down and work closely with ISPs.
"Just fighting piracy on its own won't solve the problem," warns O'Connor.
"When you frighten people away from pirates and they miss their favourite match or the winning goal, you have to have an alternative at a realistic price, which also means having an OTT strategy and an active social media strategy to drive people to legal content."
As the industry gears up for content delivery in 4K UHD, broadcasters are required to have a watermarking strategy of content protection, as already mandated by MovieLabs and the Hollywood majors for premium recorded content.
Piracy may be the worst blight, but it is not the only issue affecting sporting content everywhere.
"ISPs are able to deliver more bandwidth to consumers, and we have a better quality of service from CDNs; the delivery of live coverage during the World Cup was good even in peak times, and this was a new experience compared to the past," notes Frank Coppola, President, Hexaglobe.
"Better bit rates, better QoE, is bringing online closer to broadcast quality but is not yet its equal. The industry's content everywhere technology is less stable than traditional broadcast technology. If we want half of the global audience to watch the same event live, there will be a lot of technical work to do for Content Delivery Networks."
He also believes that the industry has yet to develop a really compelling usage for second screens, although the ideas are there, such as global fan zones.
Albert Lai, CTO, Brightcove, explains that the ability of content owners to publish to the internet is increasingly complex and inefficient.
"It's not so much about the fragmentation you see today, but about the fragmentation coming tomorrow and how you can adapt your business to that."
He outlines the multiple hurdles that content owners have to leap through, in getting content acquired on-site out to the consumer. These include support for the main platforms (Android, iOS) and support for multiple versions of these platforms.
"When you look at the media workflow, there is inefficiency at every step. Different codecs, different audio and captioning requirement, different QoS and different bitrates. Content owners and facilities must not only support the video but all the metadata that surrounds it.
"Then there are different form factors, various and confusing content protection systems, varied and disjointed audience measurement techniques. On top of that, there is not just technical fragmentation but fragmentation of business model. A single content owner might be pursuing delivery models that include ad-supported free VOD, subscription VOD and transactional VOD."
The picture, Lai says, is not all bleak.
"The solution lies in using cloud-based services to reduce that friction and fragmentation, or at least acknowledge the issues that are there to make it easier for your business."
Source: IBC Content Everywhere
This event will take place in Dubai from Jan 20-22, 2015.